PHOTOS & VIDEO: Charlie Sheen Loses Shirt (Again) In Cleveland; Crowd Loves It!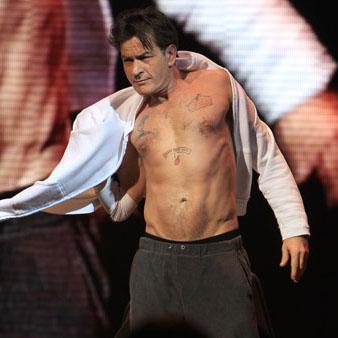 He bombed in Detroit and staged a mini-revival in Chicago, but what does Cleveland have in store for Charlie Sheen?
The actor's My Violent Torpedo of Truth: Defeat is Not an Option tour rolled into the city's Play House Square on Tuesday night, where he received a standing ovation, wearing an Indians jersey.
PHOTOS & VIDEO: Charlie Sheen Winning Again In The Windy City
For live coverage, our friends at WEWS News, the local ABC affiliate, are blogging here.
Article continues below advertisement