Scarlett Johansson & Sean Penn 'Are Great Together,' Says His Ex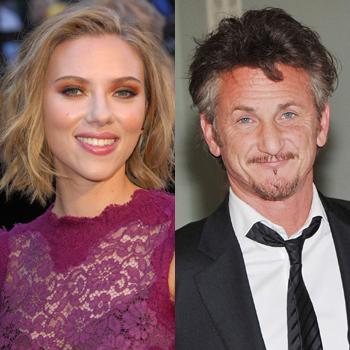 Sean Penn and Scarlett Johansson's new romance is moving at a fast and furious pace -- as RadarOnline.com reported, they attended Reese Witherspoon's wedding together last weekend -- but that's because they were made to be together, says someone who should know.
Penn's ex-girlfriend, Jessica White, told PopEater's Rob Shuter the passionate pair are "great together."
Penn and White, a Sports Illustrated and Victoria's Secret model, dated in 2009 after he split from wife Robin Wright. She says she also knows Johansson and thinks she's a perfect match for Penn.
Article continues below advertisement
"I think Sean needs a good woman in his life," Jessica said.
Last week the supermodel turned down a plea deal on a misdemeanor assault charge filed against her after a bar fight with another woman last October. She's now set to go to trial in May. White doesn't deny she was in the altercation, but insists she was only defending herself after being attacked.
Now that sounds like Sean Penn!
RELATED STORIES: