'Rio 3D' Soars Over The Box Office Competition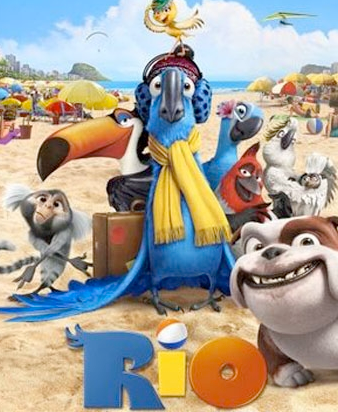 With the voices of Anne Hathaway and Jesse Eisenberg as love struck birds seeking adventure in Rio de Janeiro, Rio 3D killed at the box office this weekend.
It took in an estimated $40 million, more than double Scream 4. That Courteney Cox and David Arquette reteaming had a disappointing $19 million opening.
Rio 3D, also featuring Jamie Foxx, Jane Lynch and Wanda Sykes looks like it has legs -- which is saying something for a flick about birds!
Article continues below advertisement