Kate Handling Wedding Stress 'Well' Says Royal Cousin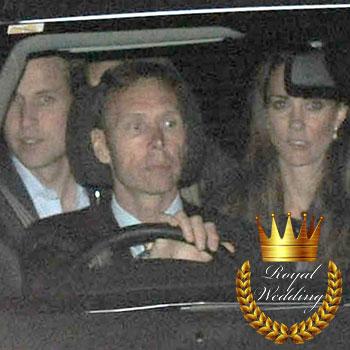 Radar Staff Reporter
Just two days to go!
Prince William and his fiancée Kate Middleton rehearsed for their wedding at Westminster Abbey Wednesday night with her family.
Kate and William will tie the knot in front of 1,900 guests in the historic church and a billion people are expected to watch the royal wedding around the world.
The Royal Wedding begins at 1 am PT /4 am ET Friday, and RadarOnline will carry the entire festivities live!
Article continues below advertisement
Prince William's cousin Lord Frederick Windsor is attending the wedding and said despite all the pressures Kate is "handling it well."
About the couple he said they "look very happy together," according to Hollyscoop. "I'm sure they'll do a great job."
Prince William and Kate left the church together in one car and were followed by another car with the Middleton family - her maid of honor Pippa, brother James and parents Carole and Michael.