PHOTOS: Bikini Bachelorettes! The Hottest Stars Who Have Never Wed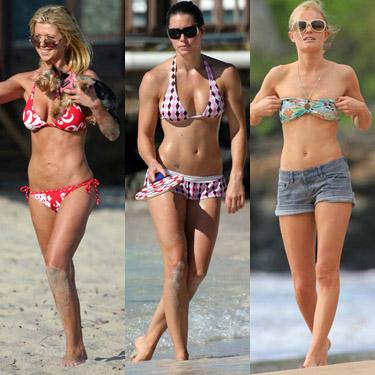 Though they have never been beautiful brides, these smoking hot stars have the hottest bodies on the beach! RadarOnline.com has photos of Hollywood's sexiest celebs that have never walked down the aisle and said 'I Do.' Click the next sentence to see the most bombshell bikini bachelorettes on the beach.
Click Here To See The Hottest Bikini Babes Who Have Never Wed
Cameron Diaz may be a serial monogamist, but none of the beautiful blonde's suitors have been lucky enough to put a ring on it. From Matt Dillon to Justin Timberlake and now A Rod, the bikini bachelorette's dating roster is one the most impressive ever, but will she ever sport some bling with that bikini body?
Article continues below advertisement