Olympian Carl Lewis To Run For New Jersey Senate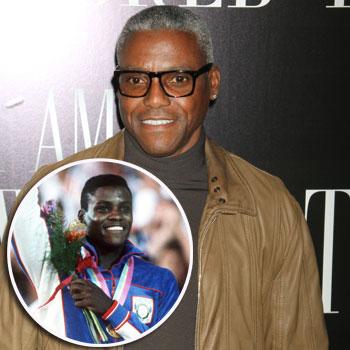 Olympic gold medalist Carl Lewis has announced he will run for New Jersey Senate, RadarOnline.com has learned.
The 49-year-old made the announcement during a press conference in Burlington County on Monday stating he will run as a Democrat in the 8th legislative district now represented by Republican Dawn Addiego.
Lewis, a New Jersey native, will represent his hometown of Willlingboro and says he hopes to inspire people, encourage communities and improve educational opportunities for children.
Article continues below advertisement
He ended the news conference so he could get to Willingboro High School, where he has been a volunteer track coach for four years
During his Olympic endeavors, Lewis won nine gold medals and is considered among the best track and field athletes of all time.
At the 1984 Olympics in Los Angeles, he won gold in the 100 and 200 meters, long jump and 400-meter relay. In Seoul in the 1988 Games, he triumphed in the 100 meters and long jump. In the 1992 Olympics in Barcelona, he took gold in the long jump and anchored the U.S. 400 relay team that won in world record time.
He won his fourth straight gold medal in the long jump during the 1996 Olympic Games in Atlanta.
He is a member of the USA Track & Field Hall of Fame and was inducted into the New Jersey Hall of Fame last May.
RELATED STORIES: