Exclusive
PHOTOS: Bikini Beauty Miranda Kerr Shows Off Her Perfect Body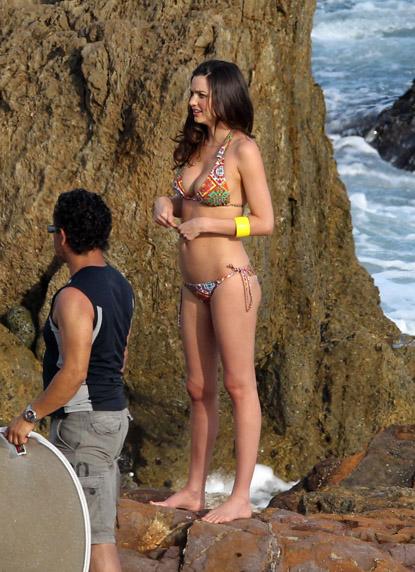 by Radar Staff
You might want to stick one of these pics on your fridge this Easter if you're tempted to tuck into that leftover honey baked ham.
Supermodel Miranda Kerr was showing off her genetically blessed body yesterday, as she worked a photo shoot for Victoria's Secret in Malibu.
Mrs Orlando Bloom flaunted her flawless form in a teeny tiny graphic print bikini but was quick to cover-up with a large toweling robe between shots.
Article continues below advertisement
Amazingly, the 28-year-old Australian born beauty gave birth to a baby boy in January and just three months later appears to have snapped straight back to her pre-pregnancy body.
Something us mere mortals can only dream about! Guess that's why they call them SUPER models.
RELATED STORIES:
EXCLUSIVE VIDEO: Victoria's Secret Angels Share Sexy Secrets!