Malibu Mobile Home For Sale For $2.275 Million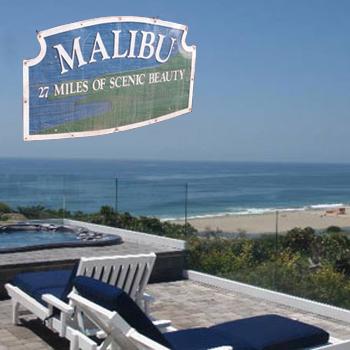 Property prices may still be slumping throughout America but not in star-studded Malibu where a mobile home is currently on sale for a cool $2.275 million! RadarOnline.com can reveal.
The most expensive mobile home in the country, probably the world, sits in the exclusive Point Dume Club and boasts stunning views of famed Zuma Beach.
It boasts hardwood floors throughout its designer bedrooms and bathrooms, a high-tech kitchen and living room, plus a large deck with huge Jacuzzi to enjoy those ocean views. But it really worth that much money?
Article continues below advertisement
Malibu Realtor and selling agent Mike Gardner told RadarOnline.com: "It is a lot of money but you have to remember that the Point Dume Club sits on the same bluff where property prices range from $6 million to $50 million just a few miles away.
"The two prime mobile home parks in Malibu are at Point Dume Club and Paradise Cove – and celebrities like Pamela Anderson, Minnie Driver and Matthew McConuaghey have all lived there at one time.
"A lot of celebs and wealthy people use these sites for second homes – Paradise Cove sits within half a mile of some notable Malibu residents like Barbra Streisand, Mark Burnett and Pink who all enjoy walking on the same beach as the mobile park residents.
"It is one of the most scenic areas in America to live and properties have sold in these two parks for large prices before."
RadarOnline.com previously reported how somebody paid over $2 million for a mobile home in Paradise Cove.
Article continues below advertisement
And many real estate agents believe homes in these two mobile parks – which begin at around $350,000 – represent some of the most affordable property prices in Malibu where prime coastal properties can fetch from $5 million to $50 million.
Paradise Cove started as an RV camp, but was expanded to the current 271 unit park in the early 1970s.
The classic 1970s TV series, The Rockford Files was set there with star James Garner living in a battered Gulfstream on the beach.
He wouldn't even be allowed through the guard gates now. Current amenities include a small clubhouse, an RV storage unit, a playground for children plus tennis and basketball courts.
Residents have 24/7 access to the popular Paradise Cove Beach Café and to the beach which sits directly below the trailer park.
RELATED STORIES: