VIDEO: Kate Hudson Engaged! Flashes Giant Rock On Today Show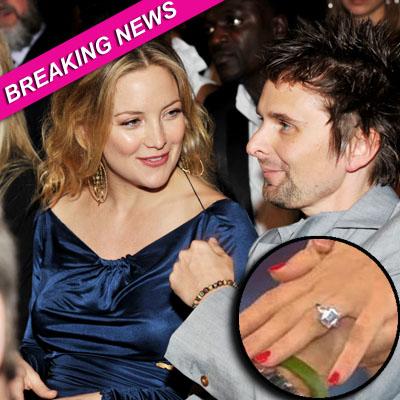 Kate Hudson is officially engaged to her unborn baby's father, Muse rocker Matthew Bellamy.
In an interview on The Today Show Wednesday, an observant Matt Lauer happened to notice Hudson sporting a giant diamond ring and asked her about it.
"I haven't really announced it, I was waiting for someone to notice," she said, confirming the engagement. "He's a beautiful man and I'm very excited."
Article continues below advertisement