Hollywood H20: UNICEF Taps Water Off The Rich & Famous' Faucet For A Good Cause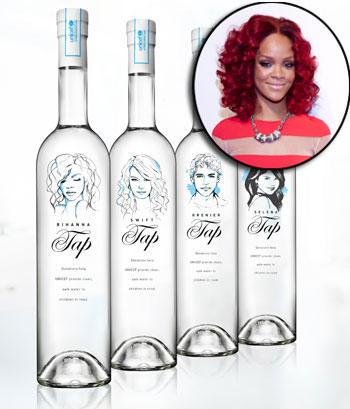 by Adam S. Levy
Radar Staff Writer
How'd you like to sip on water that's glistened off starlets like Rihanna, Selena Gomez and Taylor Swift?
Or perhaps you'd like a touch of the mojo possessed by Robin Williams, Entourage hunk Adrian Grenier or the NBA's best big man, Dwight Howard?
Actually, that can be done, thanks to UNICEF's Tap Project. It's a fundraiser aimed to help the 900 million people in the Third World that go without clean water daily.
Article continues below advertisement
Each of the stars let the organization into their home to bottle tap water for what UNICEF calls The Ultimate Deluxe Platinum Celebrity Tap Pack Limited Edition. Each bottle features a stylish, stenciled head shot of the charitable celeb on its front. The grand prize will consist of a display case of at least four bottles and an autographed card.
PHOTOS: Stars Join UNICEF'S Tap Project ( LINK)
The easiest shot at the set is a $5 donation to the Tap Project, which will automatically enter donors in the contest. (You can also enter for free via mail.)