Happy Tax Day! Kevin Federline Slapped With $18K Bill From IRS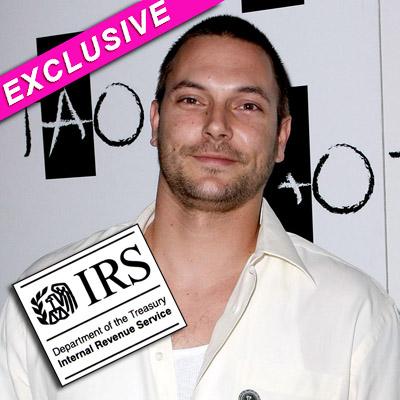 Kevin Federline might want to call his accountant on this Tax Day to settle an outstanding bill he still owes to the IRS.
EXCLUSIVE DOCUMENT: Kevin Federline Owns The IRS
Federline, the ex-hubby of Britney Spears, had a federal tax lien slapped against him in the amount of $17,969.81 earlier this year.
According to the just-released document, Federline owes money for the tax year of 2008, and the date of the assessment was February 15th, 2010. The document says that Federline is self employed.
Article continues below advertisement
Federline does receive monthly child support from Britney Spears for their two children, Sean Preston and Jayden James. The wanna-be's current girlfriend is Victoria Prince, is a former volleyball player, and is carrying his child.
Federline also has two children with his ex-girlfriend Shar Jackson.
RELATED STORIES: