Strung Out Brooke Mueller Arrives To Court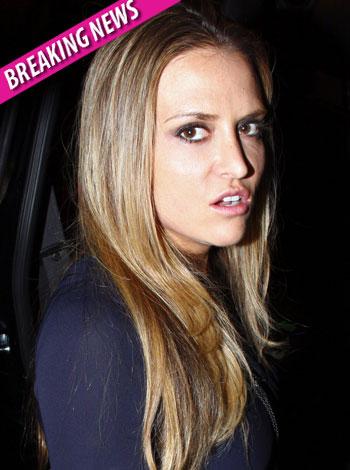 By Jen Heger
Radar Legal Editor
Charlie Sheen's soon-to-be-ex wife appeared unsteady on her feet and heavily medicated when she arrived in a Los Angeles court about 8 a.m. PT Tuesday for a hearing in the custody of the couple's two-year-old twins.
Mueller, 33, is wearing a multi-colored top, black skirt and stiletto heels. A spywitness at the Stanley Mosk Courthouse described her eyes as "spaced out."
Article continues below advertisement
"She's barely recognizable and she came without family," the source said. "She's alone."
Mueller ran into Sheen's attorney, Mark Gross, in a hallway He asked: "How are you doing?" She sarcastically responded: "Just dandy!"
Mueller, who grew up in the posh surroundings of Palm Beach, Fla., lobed a four-letter bomb at a reporter who approached her. Her words were slurred.
Sheen is also scheduled to appear as he is expected to ask a judge for temporary custody of twins Max and Bob while Mueller is undergoing treatment for ongoing abuse of cocaine.