Exclusive
VIDEO: Countdown Begins: Hilarious New Sneak Peek At Hangover II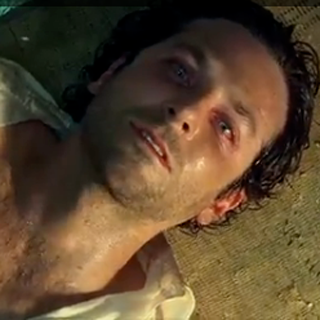 This is gearing up to be every bit as funny, and more, as the original 2009 smash hit.
The team behind The Hangover have released a sneak peek at the upcoming sequel, imaginatively titled Hangover II, reuniting all of the the original cast and set in Thailand.
Following the same premise as the first in the franchise, the 'Wolf Pack' head off to enjoy a bachelor party, but things soon go haywire.
Article continues below advertisement
This time though they swap the bright lights of the Vegas strip for the crazy chaos of Bangkok and it's guaranteed that plenty of international intrigue and a clash of cultures will up the ante.
Missing from the sequel is Mike Tyson, who made a hilarious cameo in the original, but by the look of things he may be gone but he's certainly not forgotten – as Ed Helms' character Stu pays homage to the ex-heavyweight with a tribal tattoo over his face.
What else is there to look forward to? Well Bradley Cooper's character Phil gets shot, Zach Galifianakis' Alan displays an unhealthy knowledge of the Jonas Brothers whereabouts and Ken Jeong makes a very memorable reappearance.
And, although there's no tiger this time around you can expect a weed smoking monkey.
Oh boy – it's gonna get messy!
Watch the video here on RadarOnline.
The film hits theaters May 26.