Exclusive
VIDEO: Gwyneth Paltrow Not Looking To Be The Next Britney Spears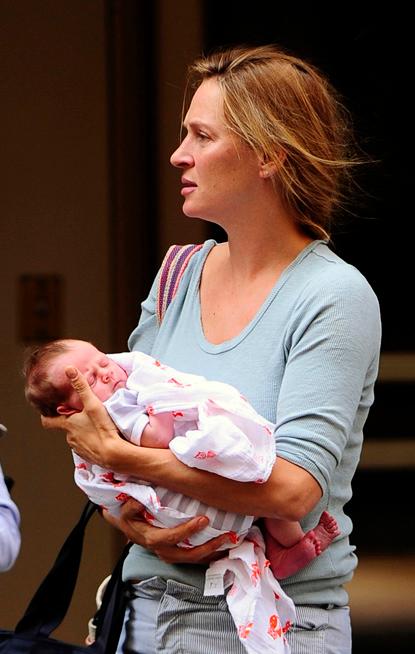 Gwyneth Paltrow, on Friday's edition of The Ellen DeGeneres Show, dishes more on her budding music career -- and Britney Spears can breathe easy for now!
"The rumor is you have a record deal: Are you going to do an album?" Ellen asked Paltrow, who sang on her well-received Glee cameo last November, then played a singer in January's Country Strong.
"Well, I haven't signed anything but I'm thinking about it," Paltrow told Ellen. "I kind of have to get my head around the concept of it and how I would want to do it. Do it in a right way.
Article continues below advertisement
"It's hard to think of switching because all the singing I've been doing has been coming out of Country Strong or Glee. So I think, 'How would I do that?' Just a record by myself feels a little scary to me. I would like to in theory, but we'll see."
HOTOS: Sexy Bikini Babes Who Have Won Grammy Awards
Don't expect anything too top 40 though - Paltrow told Ellen she doesn't think any album she'd do would come off as a "poppy record."