Glee Spoiler Blackballed In Hollywood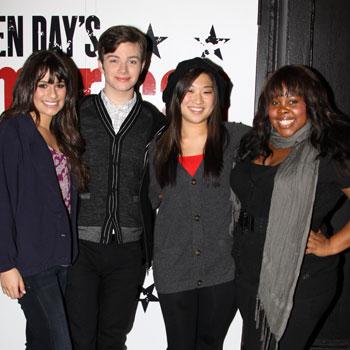 Things have taken a turn for the worse for the Glee extra who spilled show secrets.
"I regret it so much," Nicole Crowther said in her first interview since the tweet that caused the backlash.
Crowther was an extra on Glee for one episode in October last year when she was told by another source who worked on the show about this season's finale, May 10 on Fox. The big question: Which characters are to be crowned prom king and queen?
Article continues below advertisement
*** SPOILER ALERT ***
According to Crowther's fateful tweet: Kurt, played by Chris Colfer, is prom queen and Karofsky, played by Max Adler, is prom king.
Since then, however, Crowther's been fired from her talent agency and has been de-friended by 20 people on Facebook.
"I had no way of knowing if it was true or not, or if the girl telling me was joking or not. I always intended to speculate with the other fans and hear what they have to say," she told the iPad website The Daily.
Crowther said she wished there was something she could do to change the past. "If I could get in a time machine and go, I'd hit that phone out of my hands."
RELATED STORIES: