Exclusive
EXCLUSIVE: Jersey Shore's Italy Trip Delayed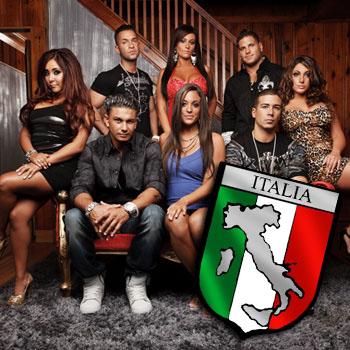 The motherland is off the hook, for now.
The Jersey Shore's invasion of Italy has been delayed a month, amid a contract dispute and serious resistance from Italian nightclubs and hotels who won't allow MTV's cameras to film the controversial cast in their venues.
"Several of the housemates haven't signed their contracts and until they do, the cast can't go to Italy," a production insider revealed to RadarOnline.com.
Article continues below advertisement
"Producers are also having a really difficult time finding venues for the cast to party at too."
Florence, the regional capital of Tuscany, has been chosen as the Guidos' base, RadarOnline.com has also exclusively learned.
Said our source: "The cast was meant to leave on April 18, but now with the contact troubles, they won't be leaving until May."
As RadarOnline.com first revealed, Snooki, The Situation, JWoww and Pauly D have refused to film until more lucrative contracts are hammered out.
Italy is said to be up in arms with the impending arrival of the MTV show, even though it didn't begin airing there until last week.
"They embody the worst stereotypes of Italians, multiplied by thousands and Americanized," one newspaper columnist lamented.
So much so, a production mole revealed that venues are resistant to allowing MTV's cameras to film, because of the cast's antics in Seaside Heights, NJ.
"The good news, if there is any, is that producers have chosen one of the prettiest cities in Italy for the cast to live," said our source.
RELATED STORIES: