EXCLUSIVE INTERVIEW & VIDEO: Aussie Flies Across The Globe In Bid To Become Charlie Sheen's Intern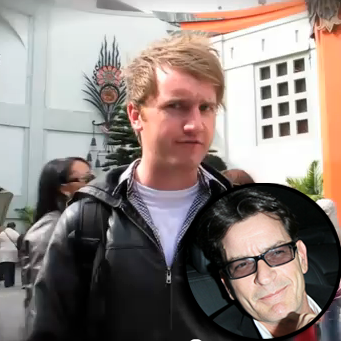 "I'm Australian, I'm 25, I'm qualified and I'm coming over!"
These were the 'winning' words that Shaun Malseed wrote in the hopes of becoming Charlie Sheen's intern -- and so far -- they're working.
Now, as he anxiously waits to hear if he made it into the final 50 candidates, Malseed is talking to RadarOnline.com about his audition video, which has already become a YouTube sensation with more than 12,000 hits.
Article continues below advertisement
Watch the video on RadarOnline.com
"It started out as a simple application, which I filled in as a bit of a joke," Shaun said, in an exclusive interview with RadarOnline.com.
"I had to write in 75 characters or less why I should be picked as his social media Intern. I kept it confident and strong and simply wrote" 'I'm Australian, I'm 25, I'm qualified and I'm coming over!
"But then I got through to the next round -- and then the next -- and I thought, 'I better get over there' and now I've arrived!"
Despite having never left home before, the youngster has touched down in Los Angeles after making it to one of the 250 remaining candidates of 80,000 originally vying for the sought after position.
The articulate Australian -- who has been saving up to travel the world -- ditched his job, left his parents and jumped on a plane to complete his mission.
"For my next task I had to make a two minute video talking about social media in the modern world," he said.
Article continues below advertisement
"I checked out some of my competition and most of them were people sat in front of a web cam in a shirt and tie.
"I didn't have any of that, I just had the clothes in my bag.
"So I took to the streets of Hollywood!"
But do his friends and family think he is crazy for travelling across the world for a job?
"I have to admit my mom was concerned about me wanting a job with Charlie Sheen after everything she heard in the news," he said.