Exclusive
EXCLUSIVE INTERVIEW: Michael Jackson Wanted Brothers' Baby Mama Evicted From Family Compound, Says Jermaine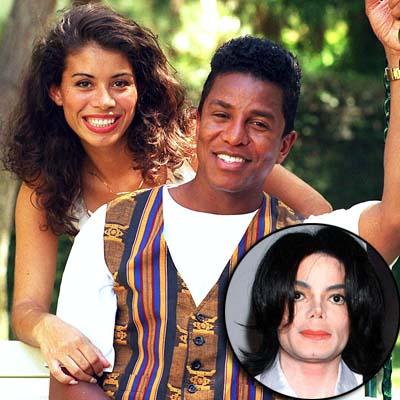 Michael Jackson wanted the mother of his two brother's children evicted from the family's Encino compound, Jermaine told RadarOnline.com in an exclusive interview.
Jermaine said the King of Pop told his brothers and sisters, before his shock death: "My mother never said Alejandra could stay at Havenhurst forever!"
He said Michael, who died of lethal levels of the powerful anesthetic propofol at age 50, had explicitly asked the mother-of-four be removed from the home he owned when Jermaine split from her, in 2004.
Article continues below advertisement
The pair's divorce wasn't finalized until 2008.
"Michael would have done anything for one us, but he did not come around to Havenhurst because he didn't like Alejandra," Jermaine told RadarOnline.com.
The Estate of Michael Jackson is due to face off with Alejandra Oaziaza Jackson in a Los Angeles court on April 14, when a judge will decide whether she and her children, dubbed 'The Jackson Five,' should be evicted from the compound.