Exclusive
EXCLUSIVE: Dad of 'Too Fat' American Idol Super Fan: She Wants A Live Apology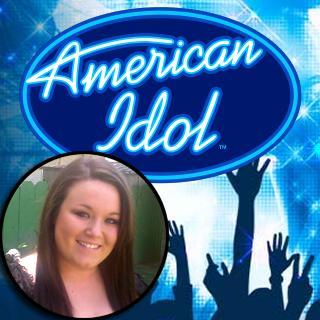 The teenager who claims to have been relegated to the back row at a filming of American Idol last week because she was "too big, too heavy" wants a public apology from people at the hit reality show, her father tells RadarOnline.com exclusively.
"I would like to see American Idol give her an open apology," said Randy Kauffman. "She wants an apology and it should be a live apology, if that's what it takes."
Article continues below advertisement
EXCLUSIVE: Too Fat For Idol?!? Audience Member Banished To Back Seat For Being 'Too Heavy'
19-year-old Ashley Kauffman of Riverside, Calif., claimed in an exclusive interview with RadarOnline.com last week that she and five of her girlfriends got free tickets to attend the filming, but while three of her friends nabbed front row seats, she was allegedly told, "Oh no, you're just too big, too heavy to be in front!" and then by a second staffer "this makes sense why you're not with the skinny girls. You're in the last row."
"She called me crying and saying 'I can't believe I didn't get to sit with my friends.' I told her to try to make the best of the rest of the evening, but I thought about it and told her to get it on the website…they can't do that to you," said Randy.
American Idol's Shocking Cast-Off Pia Toscana Lands Record Deal
Ashley ended up taking to a local Los Angeles news webpage last Friday that had posted an article about newly-eliminated Pia Toscano, as a means to vent her feelings.
Article continues below advertisement
She wrote in the comments section: "So everyone is so shocked about pia going home, as was i, but my biggest shocker with idol last night was when I wasn't allowed to sit in the front row with my friends lastnight sic because I'm too heavy! Yup I was told I couldn't sit with them because I am a little heavier than they are. I'm truly hurt and disappointed in idol!"
EXCLUSIVE: Could Voting Glitch Have Caused 'American Idol' Pia Toscano's Early Demise?
Furthermore, her dad comes to his daughter's defense, telling RadarOnline.com that her weight gain is due to medical issues -- and not because she's an "outrageous eater."
"At 14, she gained weight because she had medical problems. They put her on medicine and it caused her to gain weight…she's not obese."
Her dad said Ashley had exploratory surgery for possible endometriosis, which was never diagnosed.
Article continues below advertisement