Exclusive
EXCLUSIVE: Could Voting Glitch Have Caused 'American Idol' Pia Toscano's Early Demise?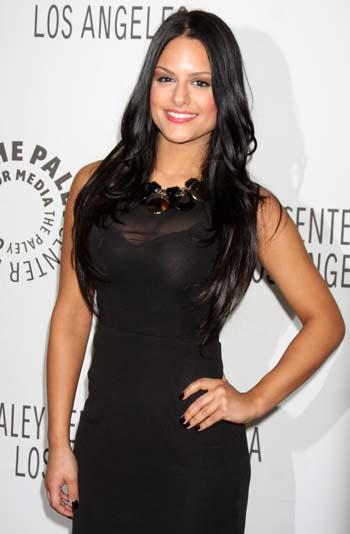 Pia Toscano's untimely elimination from American Idol will go down as one of the most shocking moments in the show's history - now RadarOnline.com can report a voting glitch could be to blame for the songbird's startling departure.
The premature ousting has caused major uproar, with people even vowing never to watch the TV show again.
Now claims of a glitch with the voting system is adding further controversy to the Pia-Gate mystery.
Article continues below advertisement
"My wife was trying to vote for her online and couldn't get it to work," John Marcario of Fairfax, Virginia told RadarOnline.com exclusively.
"We're not big fans of Pia and we didn't think she would ultimately win, but we wanted to vote for her. And my wife clicked on the link online and it didn't work first time, then she tried again and it still didn't work."
AUDIO: Jennifer Lopez Talks About Pia's Elimination To KIIS-FM's Ryan Seacrest
Marcario said it took multiple times to pledge their vote and they almost gave up.
"It wasn't until the fifth time that it finally worked!" he exclaimed. "We thought if people wanted to vote for her, they'd have to keep on clicking. But if they only used their cell phone there may be a problem.
"When Pia got voted off, my wife and I first commented to each other, 'I wonder if the voting glitch had anything to do with it?' It was really weird."
Article continues below advertisement
Despite the question mark hanging over Pia's elimination, a production source told RadarOnline.com there were no issues with the voting.
The final three contestants were Pia, fellow judge favorite Jacob Lusk and Stefano Langone.
Lusk and Langone were saved, and Pia's elimination lead to a chorus of boos as host Ryan Seacrest and the judges looked on, shell-shocked.
But despite the controversy surrounding her departure and tears on the night, Pia is upbeat and confident about her future.
"Last night was such a blur and I was so emotional," she told RadarOnline.com. "I could barely get through that last song. So when the judges came up to me I was very overwhelmed and they were in shock.
"It was shocking to see them like that. They told me if I ever needed anything to just call them. They told me they were here for me and that they loved me. I needed that at that time.
"I wasn't shocked," said Pia, who actually admitted to having a premonition that she would be in the bottom three. "But I was upset to leave the contestants and to not be performing on the show again. But I want to stay positive and know that everything happens for a reason.
Article continues below advertisement
"I can't say why I was voted off, I just know it was my time to go. I have no regrets and I had a great time.
"So many doors are going to open for me, in fact they already have and I'm looking forward to going on tour and I'm excited to see what my future holds. I'm not upset, I'm positive."
Even stars like AI alum Jennifer Hudson, Tom Hanks, Ashton Kutcher and Snooki took to Twitter to express their frustration, disbelief and anger of the 22-year-old New Yorker leaving the show.
And Pia is thrilled to have such a big support network.
"All this support is just amazing," said the singer who will return home to New York ahead of the Idol tour. "This is everything I ever dreamed of and more. I'm still further than I would have been if I didn't do the show. There can only be one winner and people need to continue to watch American Idol."
RELATED STORIES:
AUDIO: L.A. Reid: 'I'm Most Proud Of Mariah Carey... She's Got The X-Factor'