Exclusive
Crime Pays! Lindsay Lohan To Get 2-Movie Deal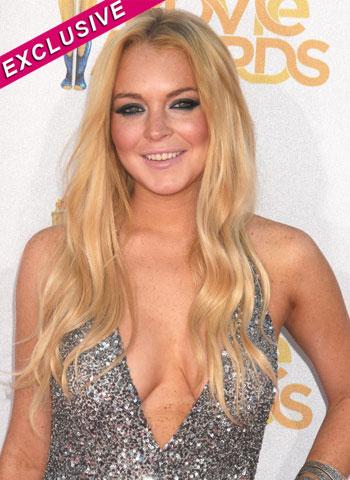 by Alexis Tereszcuk
Get ready for even more Lindsay Lohan, America!
A Hollywood producer is hoping to sign the troubled actress to not just one, but two mob movies!
Said Marc Fiore, executive producer of the upcoming Gotti: Three Generations "I want Lindsay to be in Gotti and another movie that I'm producing. She's a great, great actress."
The second project is Mob Street, a movie about the Mafia's involvement in Wall Street's high finance and written by The Usual Suspects' Chazz Palminteri. And there's a co-starring role being kept in a warm place for the 24-year-old Lohan.
Article continues below advertisement
Fiore brushed off Lohan's habit to let trouble find her, saying: "She's been very professional with me. People make mistakes. Look at so many other people in Hollywood."
Lindsay's last movie role was in Robert Rodriguez's 2010 flick Machete. In the mid-2000s, she was on the path to Hollywood glory with films like Mean Gilrs and Freaky Friday, but her partying and brushes with the law got in the way.