Country Star Whitney Duncan Pleads For Safe Return Of Missing Cousin Holly Bobo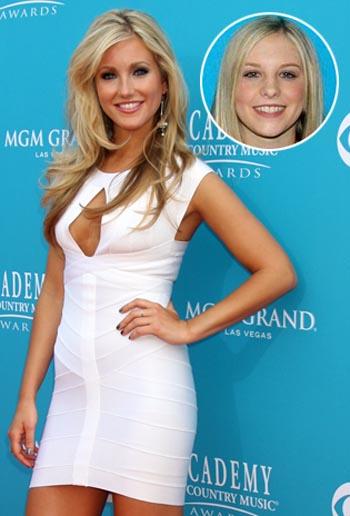 Rising country star Whitney Duncan has taken to Twitter to make a desperate plea for the safe return of her missing cousin, Holly Bobo.
In a case which has gripped the nation, the pretty 20-year-old is presumed to have been abducted from the front lawn of her parent's Parsons, Tennessee home and forced into the woods by an unknown man wearing hunting camouflage.
More than 1300 volunteers have been combing the area looking for clues, and Bobo's celebrity cousin is reaching out for more help in finding the beloved nursing student.
Article continues below advertisement
"Lord, lead us to Holly today," she posted on her page of the social networking site.
"Still searching…we CANNOT give up y'all!!!!"
Duncan, who signed to Warner Bros after competing on the singing show Nashville Star, has been begging for help since Bobo disappeared on April 13.
"We are offering a $25,000 reward to anyone with info leading to the safe return of Holly," she wrote. "Please help us. Thank u."
Bobo's 25-year-old brother, Clint, watched his sister and a man walk into the woods last Wednesday. He told authorities that when he saw then from a distance and only from behind, he thought the man she was with was her boyfriend.
It was only later, when he found blood outside the house, that he called police reporting that Holly had been taken against her will.
Police have now widened the search and are continuing to work around the clock to find Bobo.
"I can't thank you all enough for all the efforts to find Holly," wrote Duncan. "Keep it up until she is home with us."
RELATED STORIES: