Country Star Whitney Duncan: Missing Cousin Holly Bobo's Brother Cleared As Suspect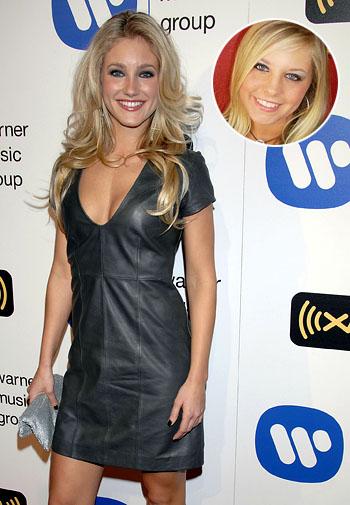 by Alexis Tereszcuk
Radar Reporter
After a desperate plea for the safe return of her missing cousin, rising country star Whitney Duncan is dousing rumors that another relative is responsible for her disappearance.
Duncan's pretty 20-year-old cousin, nursing student Holly Bobo, was reportedly abducted from the front lawn of her parent's house in Tennessee while her brother watched from inside the house.
Article continues below advertisement
And now Whitney took to her Twitter page to clear his name, and debunk rumors that Holly's 25-year-old brother, is a suspect.
"My cousin Clint, Holly's brother, is NOT a suspect & I'm sick of people saying that he is. He has been cleared for good reason. Shut up," an outraged Whitney tweeted Monday afternoon.
Clint Bobo told police in Parsons, Tenn., that he saw his sister and a man walk into the woods last Wednesday. He thought the man was his sister's boyfriend. He called the police later and reported that Holly had been taken against her will after he found blood outside their home.
Investigators with the Tennessee Bureau of Investigation are checking more than 250 leads in the case, and do not have a suspect.
"We have not eliminated anyone from this investigation," TBI director Mark Gwyn told The Today Show.
Whitney, who competed in the singing competition Nashville Star, has been Tweeting for the safe return of her cousin, a student of University of Tennessee Martin.
"Lord, lead us to Holly today," she posted on her page and also wrote "Still searching…we CANNOT give up y'all!!!!"