AUDIO: Rihanna: 'I Want To Spank Britney Spears'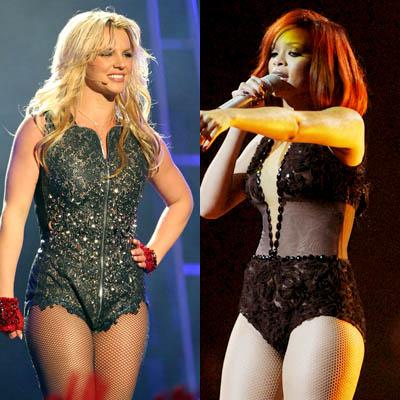 Rihanna says she'd love to shoot a music video with Britney Spears -- so that she can spank her!
In an interview with Z100's Elvis Duran and the Morning Show on Monday, Rihanna joked about wanting to make a video for her new duet remix of S&M with Spears. Said the Umbrella singer: "I hope we do a video for the song. I want to spank Britney."
The Barbados beauty also explained why she's redoing the song so quickly. "S&M -- at first, we didn't know what the song was going to do because of the lyrics, but it became really big on radio and it's #1 at Pop this week. In order to do a remix, it had to be major. I asked my fans last week who they wanted me to collaborate with, and Britney was one of the most popular names."
Article continues below advertisement
Listen to the audio on RadarOnline.com
Talking about Britney, RiRi said: "It's very strange. Britney never does features. It was really amazing that she really wanted to be part of this song. She really liked the song to begin with, but it was a different story when she had to sing it, and she really wanted to be a part of it. It made it really special, because you never see two pop female artists doing songs together anymore. Just call us R&B."
The remix of S&M will be available on iTunes.
RELATED STORIES: