Exclusive
AUDIO: L.A. Reid: 'I'm Most Proud Of Mariah Carey... She's Got The X-Factor'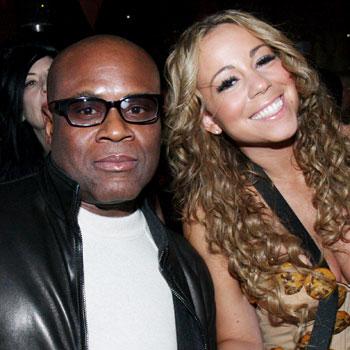 L.A. Reid is traveling the country with Simon Cowell for the X-Factor auditions and he revealed what shouldn't be a surprise to anyone that knows him – he thinks his protégée Mariah Carey has The X-Factor.
"The one that I'm the most proud of is Mariah Carey," L.A. told That Guy Kramer on Island 106 in Florida on Tuesday, and RadarOnline.com can bring you his interview.
Article continues below advertisement
"I'm really proud of Mariah," he said. "She's cut from champion's cloth, she's a real champion.
"She's had a long career. And she's on top. She came back on top. I'm really proud of her, her dedication to music. She's got the X-Factor."
L.A. denied reports that he had slipped up and revealed a third judge, Cheryl Cole, will be joining the show as a judge.
"That is completely untrue. I never said that. I never had that conversation with anyone," Reid said.
"It is a complete falsehood, sorry pal."
Reid complimented the acid-tongue Cowell, who has been keeping the rest of the judges for the show a big secret.
"I'm sure that when Simon Cowell, who is a genius at this, when he decides this panel I'm sure he will nail it."
Reid explained to That Guy Kramer what he's looking for in the person who will win the $5 million recording deal with Sony.
"Bring it. There are no 'do nots.' Do whatever you feel like you must do. Entertain us. What we're looking for is to be entertained. We want to be moved by you. It's not just a singing competition this is a performance competition.
Article continues below advertisement