Amanda Knox 'Is 100 Percent Innocent' Says Seattle Judge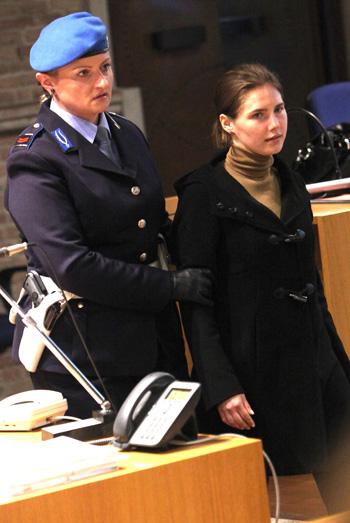 With Seattle resident Amanda Knox appealing her murder conviction in Perugia, Italy, King County (WA) Superior Court Judge Mike Heavey Sr. has offered up his expert opinion that "she is 100 percent innocent," RadarOnline.com has learned.
Heavey has used much of his spare time for the last three years researching and investigating the case. He has also been in regular communication with DNA experts who have challenged the verdict.
Article continues below advertisement
As RadarOnline.com has been reporting, Knox, who was an exchange student at the time, along with her former Italian boyfriend Raffale Sollecito were convicted of murdering her housemate Meredith Kercher, a student from the UK, on November 1, 2007.
She and Sollecito are now in the midst of an appeals trial, which Judge Heavey thinks has a shot at overturning the original verdicts.
He calls the prosecution's case against Knox "the railroad job from hell," reports the Seattle Post-Intelligencer.