VIDEO: Kourtney Kardashian and Scott Disick Have Bathroom Brawl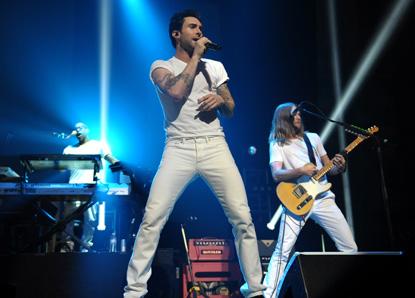 Bickering reality couple Kourtney Kardashian and Scott Disick move their domestic drama to the bathroom on Sunday's episode of Kourtney & Kim Take New York, and RadarOnline.com has a sneak preview of the couple's dispute.
The fight begins when Scott angrily accuses Kourtney of creasing his suit.
"How insane do you have to be that all you're thinking about is to color-coordinate the right hangers in your boyfriend's closet? Let's see how she likes it when her things get 'organised,'" Disick says off-camera.
Article continues below advertisement
After knocking her things over he lightheartedly pushes his girlfriend into the bathtub. "Stop!" Kourtney screams, "There's water in here!"
In a later scene the squabbling pair have more bathroom issues when Kourtney has an unfortunate accident in the toilet.
"Scott, what the f***? You left the toilet seat up and I just fell into the toilet," she squealed.
"I fell into the toilet and all I could think of was to pull my pants up and now my pants are all covered in pee, this is disgusting!," she complains, before slapping her dirty hands onto Disick's face. "My butt is covered in pee because you didn't flush the toilet."
As usual, Scott has little sympathy for her peril, "It's not my fault that she fell in the toilet, but it really isn't fair for her to get out and then start rubbing urine in my face, who does that?"
Elsewhere, sister Kim has a much more civilized time as she chaperones a date between gay pals, Rob and Marco, at a New York hot spot - and for once she isn't the center of attention!
AUDIO: Kim Kardashian Premieres her First Single, Jam (Turn It Up)—Hear It Here!
Article continues below advertisement
"Rob and Marco are flirting and so totally into each other," Kim says off-camera, before subtley sneaking off and leaving the pair to get to know each other.
"Every good match maker knows when to get up and walk away to give Rob and Marco some time alone," she explains.
Check out the upcoming episode of Kourtney & Kim Take New York to see more couple drama and matching-making from the Kardashian sisters.