VIDEO: James Bond Goes Drag To Support Women's Rights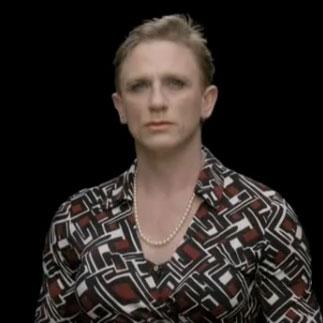 007 star Daniel Craig traded in his James Bond suit for a woman's dress and stilettos and RadarOnline.com has the dramatic makeover on video.
The 43-year-old actor dressed up in drag to support International Women's Day 2011, and in true Bond style the short clip is narrated by Dame Judi Dench.
Not only is it Craig's first film dressing as a woman, but it's also the only project he's ever done that was directed by a woman.
Article continues below advertisement
Wearing a long blonde wig, pearl necklace and black tights, Craig resembles a woman who might be cast in The Real Housewives of the U.K. – if the show existed!
International Women's Day has been celebrated annually on March 8 since it first started in 1911, marking 2011 as the Global Centenary Year.
RELATED STORIES: