VIDEO: Help Chicago's Gift Theatre Get To L.A.!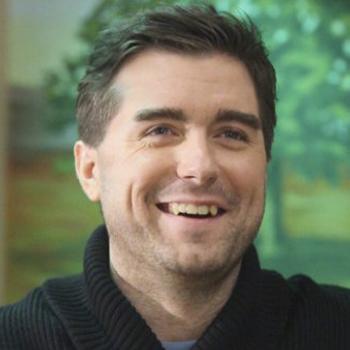 One of our favorite people at RadarOnline.com -- actor Michael Patrick Thornton -- needs your help, so we thought we'd lend a hand.
As fans of ABC's Private Practice know, Thornton played the brillant, but arrogant geneticist, Dr. Gabriel Fife on several episodes of the hit medical drama last season. (Note to creator Shonda Rhimes -- we still hope you bring Michael back!)
After Thornton wrapped up his arc on Private Practice, he returned home to Chicago where he is the artistic director of The Gift Theatre Company on the city's northwest side.
Article continues below advertisement
The Gift Theatre is one of the city's jewels -- a small, intimate theatre offering not only classic plays like One Flew Over The Cuckoo's Nest, but it also showcases new and provocative works of art, like last year's critically acclaimed production of Suicide, Incorporated.
The Gift Theatre also features a house improv team which has an exciting opportunity to perform two nights of comedy in Los Angeles, on March 18th and 19th -- and here's where Michael needs your help. To quote the company, they need "six round trip tickets, a rental van, a hotel room and a few crusts of bread. Help us, won't you?"