VIDEO: 'Bachelor' Brad Womack Proposes To Emily Maynard; Later Admits Relationship Not So Rosy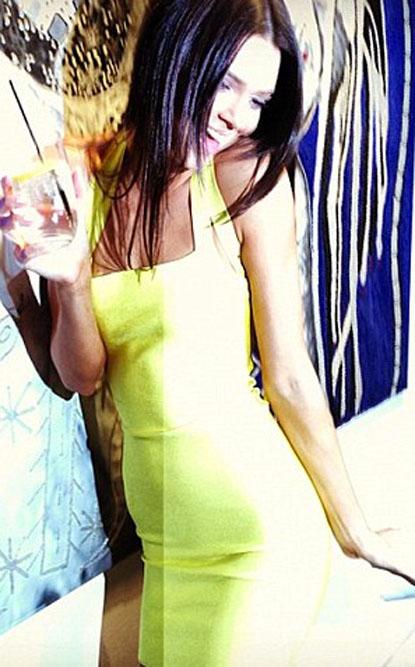 Brad Womack chose Emily Maynard over Chantal O'Brien on Monday's season finale of The Bachelor, as the 38-year-old bar owner from Texas would get down on one knee and present the 24-year-old single mom with a Neil Lane diamond ring -- and his hand in marriage.
Womack made for one of the most romantic moments in the show's nine-year history as he proclaimed his love for the gorgeous blonde with golfer Ernie Els' Cape Town, South Africa Wine Estate serving as the the romantic backdrop. (As RadarOnline.com previously reported, Emily's former fiancée, NASCAR driver Ricky Hendrick, was involved in an auto accident that ended his career, and later died in a 2004 plane crash.)
Article continues below advertisement
"You're so much more to me than a leap of faith. You're the one, Em," Womack said. "I love you; you're my once in a lifetime. I'm asking you to give me your forever. Please let me be your best friend, let me protect you and your beautiful daughter and please give me the opportunity to love you for the rest of your life."
Womack continued: "I've gone through so much to get to where I am today. I've made so many mistakes and had so many ups and downs. I always believed that when the time was right, I'd find the woman that I've been looking for for my entire life.
"I knew it would take opening up ways in I wasn't used to -- all it took was coming here and finding you," he said. "I'm confident that I chose the right woman. I'm even more confident in our love and that it's very real -- I mean it."
Emily accepted, of course.
EXCLUSIVE BABY PHOTOS: Bachelor Pad's Kiptyn & Tenley -- Before They Were Famous
"I'm just really, really happy," she said following the storybook moment. "There's no question in my mind that Brad is the right person for me."
Article continues below advertisement
Watch the video on RadarOnline.com
Earlier in the episode, it looked as if Chantal was the favorite, as we saw clips of Brad and Emily clashing over issues such as adjusting to life with a child. Upon her dismissal, Chantal told Brad, "You're an amazing person. Emily's very lucky. It just sucks because I felt so strongly."
In the After the Rose special, we learned more about how Emily and Brad progressed -- and the news wasn't rosy.
"It's just been a tough go," Brad said.
Asked if she'd still marry Brad, Emily said, "Right now, in this instant, I love you, but no. I'm being honest. We have some things we need to figure out. Could I move to Austin today? No."
Brad also admitted he and Emily have had some "pretty volatile" fights, before a number of the show's past couples -- Ali and Roberto, Jason and Molly, Trista and Ryan -- came in to counsel them. After the show replayed the pair's engagement, Brad broke down crying and told Emily he hoped they could get back on track.