VIDEO: After Causing Sensation With Anti-Asian YouTube Rant, Alexandra Wallace Drops Out Of UCLA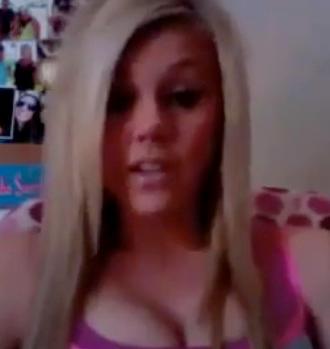 Her videotaped rant against Asian students attending UCLA went viral. Now Alexandra Wallace has announced she is leaving the famed college, RadarOnline.com is reporting.
Alexandra told the campus newspaper, The Daily Bruin that her decision to leave the school was due to "the harassment of my family, the publishing of my personal information, death threats and being ostracized from an entire community."
Article continues below advertisement
Wallace also apologized for her rant.
"In an attempt to produce a humorous YouTube video, I have offended the UCLA community and the entire Asian culture. Especially in the wake of the ongoing disaster in Japan, I would do anything to take back my insensitive words. I could write apology letters all day and night, but I know they wouldn't erase the video from your memory, nor would they act to reverse my inappropriate action."
In the three-minute long video, which went viral in a matter of minutes and has since had over a million views, Alexandra voiced her annoyance with what she considered the mad manners of the Asian community saying: "the problem is these hordes of Asian people that UCLA accepts into our school every single year."
She went on to complain about Asians talking on their phones while she is trying to study and suggested they learn some "American manners," while mocking their speech.
UCLA is the alma mater of countless celebs from James Dean to Mark Harmon to Jack Black. Just last month, Charlie Sheen delivered an anti-drug address to the school's baseball team.
The video caused an uproar on the campus where Asian students make up 37% of the student body.
RELATED STORIES: