Rachel Uchitel Passes Private Investigator Test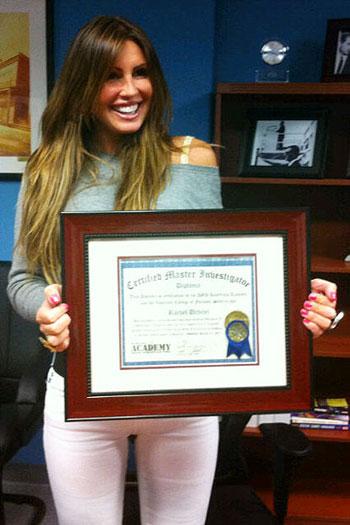 Rachel Uchitel, the New York woman who allegedly had an affair with Tiger Woods, has completed a private investigator course and graduated with top of the class honors, RadarOnline.com has learned.
Uchitel, 36, took her PI exam on Thursday after completing an intense 10-week course.
She took to Twitter to spread the news, writing: "I PASSED. 97 percentile on the Exam.. Graduated top of the class.. So thrilled."
Article continues below advertisement
Uchitel added: "Get ready to be frisked people!"
She graduated with the second best test result in the history of the academy.
RELATED STORIES:
So in an ironic twist, the woman whose clandestine relationship with the golfing great led to the end of his marriage can now hunt down cheating spouses -- officially!