PHOTOS: Ryan Seacrest And Julianne Hough 'So In Love It's Unreal'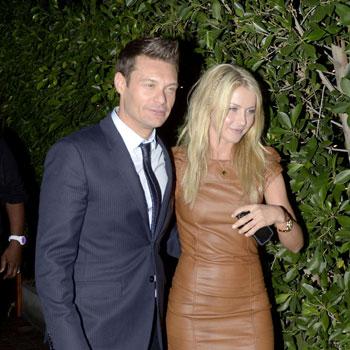 Is Ryan Seacrest about to put a ring on it?
The DJ/host/producer stepped out last night for dinner with his gorgeous girlfriend of over a year, dancer turned actress Julianne Hough and RadarOnline.com has the photos.
The couple were all smiles as they left Ago restaurant in Beverly Hills, and it's not surprising as a source close to the situation told RadarOnline.com exclusively that the two are "so in love it's unreal."
Article continues below advertisement
"I have never seen Ryan like this before," the source continued. "I've seen him with past girlfriends and he has NEVER been like this with them.
"He is literally crazy for her, he absolutely dotes on her and just can't do enough to make her happy and feel special.
"And he just never shuts up about her! He's always praising her and talking about her, it's so sweet.
"Marriage is definitely on the cards. We all thought he was going to propose Valentine's weekend, but then he didn't... typical Ryan! He wants to do things on his terms and wow everyone, he's never one to be predictable!"