PHOTOS: Brad Pitt In The Big Easy Shooting New Film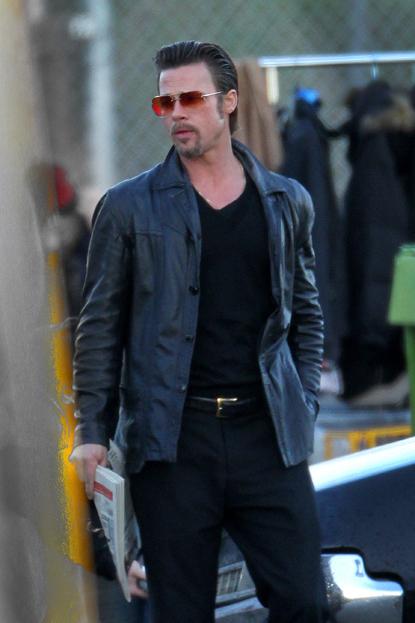 After spending several months supporting Angelina Jolie in Eastern Europe as she worked on her directorial debut, Brad Pitt has finally returned to a project of his own.
The actor began shooting this week in New Orleans on the crime thriller Cogan's Trade in which he plays the title character - Jackie Cogan - a professional enforcer who investigates a heist from a mob protected poker game.
Pitt, 47, was spotted on set Friday sporting slicked back dark hair and long sideburns.
Article continues below advertisement
In between scenes the actor, who owns a house in the city's famed French Quarter, puffed away on a cigarette and appeared to be trying to hide the fact.
Pitt has previously discussed his struggle to kick the habit and in 2009 revealed he'd been successful in quitting marijuana because of his kids.
Cogan's Trade also stars Javier Bardem, James Gandolfini, Mark Ruffalo and Casey Affleck and is set for a 2012 release.