Michael Lohan Officially Charged In Domestic Violence Incident Against Kate Major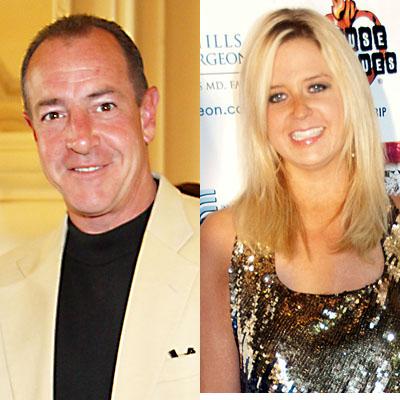 The Los Angeles District Attorney's office announced Wednesday that it has officially filed a single misdemeanor charge of "inflicting injury on a Cohabitant" against Michael Lohan for an alleged domestic violence incident involving him and his ex-girlfriend Kate Major, RadarOnline.com has learned.
Although Lohan's bail was set at $30,000, he was released without having to post it, and was ordered to appear at Beverly Hills Court on Monday, May 23 for his arraignment. At that time, he's expected to enter a not guilty plea to the charge.
Article continues below advertisement
As RadarOnline.com previously reported, Lohan, 50, was picked up by officers in West Hollywood, CA. on Monday night after Major went to the Sheriff's Department Station and filed a police report against him.
Lohan was arrested for three felony charges of domestic violence: preventing the report of the victimization, false imprisonment and inflicting corporal injury on a cohabitant. Although he was arrested on three felony counts, the D.A.'s office dropped two of the charges, and bumped the third felony to a misdemeanor, hence the single count against him.
While he was in the process of being booked, Lohan complained of chest pains and was taken to Cedars Sinai Medical Center; he was released Tuesday.
In an exclusive interview with RadarOnline.com, Lohan vehemently denied the charges to RadarOnline.com and blamed alcohol for Kate's behavior and said when she visited him at the Pasadena Recovery center where he's been taping VH1's Celebrity Rehab, she was intoxicated and the staff did an intervention for her.
Article continues below advertisement
"I didn't touch her," Michael adamantly told RadarOnline.com. "I didn't do a damn thing to her."
Furthermore, Lohan says he intends to go after Major.
"I'm going to press charges against Kate, and I'm going to try to have her arrested before she leaves California."
Lohan says he wants Kate charged with robbery, assault with a deadly weapon, domestic assault and trespassing.
"I have to see what's missing and have her charged with robbery," he said.