Martin Sheen: Charlie's A Kid Emotionally; Says 'I Know The Hell He's Living With'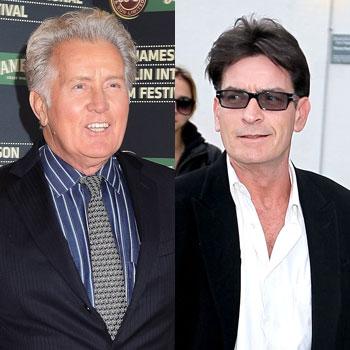 Article continues below advertisement
"You know, Charlie's 45 years old," the West Wing star said. "He's not a kid. Emotionally, he still is. Because when you're addicted, you don't grow emotionally. So when you get clean and sober, you're starting at the moment you started using drugs or alcohol -- you're emotionally crippled."
Martin, 70, told the magazine he understands and empathizes with his embattled son.
"I know what hell he's living in. I've had psychotic episodes in public. One of them was on camera -- the opening scene of Apocalypse Now. So I know what Charlie is going through. And when you do something like that, that is out of control, that's the most difficult thing. You have to have courage."
In the same piece, Charlie's older brother, Breakfast Club jock Emilio Estevez, explained that growing up, he, Charlie and their siblings "all had the same set of rules.
"It really gives credence to this theory that it is genetic, and that sometimes it skips either a generation or siblings," Emilio said. "My mother doesn't drink. My other brother hasn't had a drink in over 10 years, my dad hasn't had a drink in 20. And I make wine."