LA District Attorney Steve Cooley Names Jacquelyn Lacey As New Chief Deputy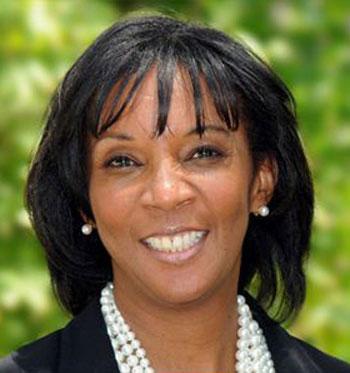 Los Angeles District Attorney Steve Cooley has named veteran prosecutor, Jacquelyn Lacey as Chief Deputy District Attorney, RadarOnline.com has learned.
Lacey is currently Assistant District Attorney, and she will assume her new job on April 4, 2011.
Cooley said in a statement: "Ms. Lacey is a 25-year veteran of the Los Angeles District Attorney's Office who has been in management for the past 10 years. She has extensive experience in all operational aspects and possesses a wealth of knowledge, experience and innovative ideas. She is a seasoned trial lawyer who has demonstrated outstanding leadership and a deep commitment to ensuring that LADA prosecutors receive the training, professional development and support that they deserve."
Article continues below advertisement
Lacey filed paperwork in early January to Elect Jackie Lacey for District Attorney 2012. Lacey, a Democrat, will also be running against Deputy District Attorney Danette Meyers, among others, for the Democratic nomination for District Attorney of Los Angeles County in 2012.
Lacey and Meyers are considered to be the frontrunners for the nomination.
Cooley says: ""I look forward to working with Jackie in her new position."