It's Over: Sophie Monk's Engagement Is Off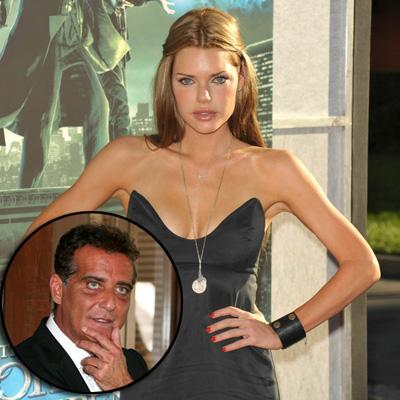 Sophie Monk told Chelsea Handler that her engagement to businessman Jimmy Esebag is off, RadarOnline.com has learned, during a Monday taping of Chelsea Lately in Monk's native Australia.
Monk told Handler she's "newly single," and was thinking about following in the footsteps of Sam Ronson, Lindsay Lohan's on-again, off-again lesbian lover, according to the Herald Sun.
Monk, 31, announced the engagement less than two months ago, when she told an Australian radio station she was marrying "a male version of herself" and that Esebag, 50, had presented her with an engagement ring the size of a chandelier.
Article continues below advertisement
"He's a keeper, it feels right -- I think you know when you know," Monk said January 25.
Esebag is the head honcho for America's Licencing Holding Group, who licenses Playboy. Prior to her engagement, Monk had been romantically linked to American Idol host Ryan Seacrest, Good Charlotte rocker Benji Madden and Entourage's Kevin Connolly.
RELATED STORIES: