Husband Of Real Housewives Of Miami Star Asks Judge To Revise Prisoner's Life Sentence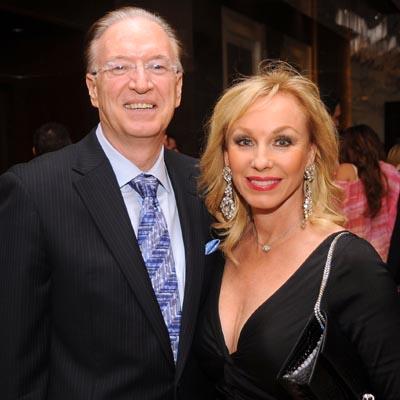 The husband of Real Housewives of Miami star Lea Black, prominent South Florida attorney Roy Black, will represent George Martorano, a convicted drug smuggler who's been behind bars for 27 years, in his hopes to have his life sentence in prison altered.
Martorano, 61, was arrested on non-violent, drug-related charges in 1983 and pleaded guilty to 19 counts the next year, according to the Miami Herald.
Article continues below advertisement
While the average sentence back then for such counts was three to four years, Martorano would be sentenced to life without parole in 1988 in connection with the crimes. He and others claimed the stiff sentencing was related to his lack of cooperation with investigators regarding his father Raymond "Long John" Martorano, a well-known organized crime figure who was killed in 2002.
Black, according to court records, claims that Martorano's sentencing was unlawful, and wants a new judge to review and revise the sentence.
Martorano -- who is an avid writer -- teaches fellow inmates, mentors other prisoners and volunteers for suicide watch duties, the paper reported. He was also the first Caucasian elected to the prison's chapter of the NAACP.
"Rather than becoming embittered, Mr. Martorano has spent the 27 years that he has been imprisoned as a model prisoner who helps others in extraordinary ways," Black wrote in court docs regarding the inmate's rehabilitation. "In short, a radical transformation has occurred in George Martorano which is evident to all who come in contact with him and will also be evident to this a judge at a re-sentencing."
Article continues below advertisement
Black has also represented prominent clients such as William Kennedy Smith in his 1991 rape trial (for which he was acquitted); race car driver Helio Castroneves, Girls Gone Wild peddler Joe Francis and right-wing talk show personality Rush Limbaugh.
The entire movement began when Lea Black noticed a T-shirt worn by Martorano's cousin Steve - touting one of his writing classes - during a cooking lesson that will be broadcast on the hit Bravo program.