George Lopez Apologizes To Kirstie Alley, Pitches Guest Spot On Talk Show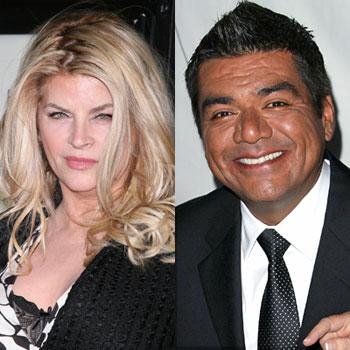 Late night talk show host George Lopez wants a face-to-face with Kirstie Alley following a joke in which he referred to the actress as a pig.
"I've apologized," Lopez said.
"I think she's accepted my apology. I wish that she had and that she would be guest on Lopez Tonight. I would love to have her on."
He added, "Listen, she has a lot of fans and when you make a joke of that type, um, it never goes over well," Lopez added. "It was poor judgment. As they say in my world of golf, 'bad form on my part."
Article continues below advertisement
"I don't need or want ur apology…I want your kidney dude..on behalf of ur X and all the women uv insulted…give it back," referring to the talk show hosts then-wife, Ann, giving one of her kidneys to Lopez back in 2005.
On Friday, Alley further addressed his apology again via Twitter.
"I don't consider 'I misjudged the joke' an apology. sorta like a husband saying 'I misjudged putting my d*** in a wh***' …sorry hon..hehe."