Exclusive
EXCLUSIVE: Who Is The Mystery Hollywood Star Caught On Camera Snorting Cocaine?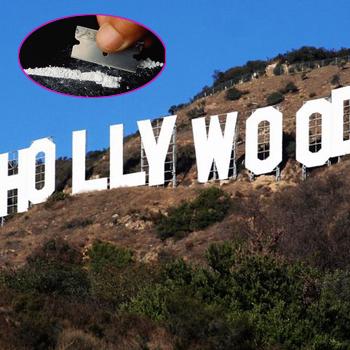 RadarOnline.com has learned that a young, unnamed Hollywood actress has been caught on camera snorting cocaine.
The video, a small clip of which was viewed by RadarOnline.com, was touted by the source as "footage that makes the Miley Cyrus bong video look like a Disney movie" but had all the faces blurred out to protect their anonymity.
In the clip, a young brunette wearing a pink tank top and a black and white cardigan is seen sitting at a table lined with mounds of cocaine and rolled up $100 bills used for snorting.
Article continues below advertisement
"There is more than one famous person in the footage," the source told RadarOnline.com.
Also appearing in the footage with her is a blonde girl and two young men, who at one point joke about using a one dollar bill rather than a hundred to snort a line.
"Look how f***ing high I am...I'm going to snort out of a f***ing one!" one of the anonymous guys said.
"You know how many n***ers have put their hands on that s**t?!"
In the video, the table is littered with martini and shot glasses, among the countless lines of cocaine -- which the party-goers both snort and swipe their fingers through.
The unidentified starlet is just the latest in a string of young actresses who have been caught in a scandal recently: Miley Cyrus caught on camera taking a hit from a bong, Demi Lovato entering a rehab treatment facility and Lindsay Lohan's ongoing legal issues and addiction battles.
Seems like another young star is about to join their infamous hall of shame.
RELATED STORIES: