EXCLUSIVE VIDEO INTERVIEW: Waka Flocka Flame Talks Gun Shootout: 'It Was Like Pow Pow!'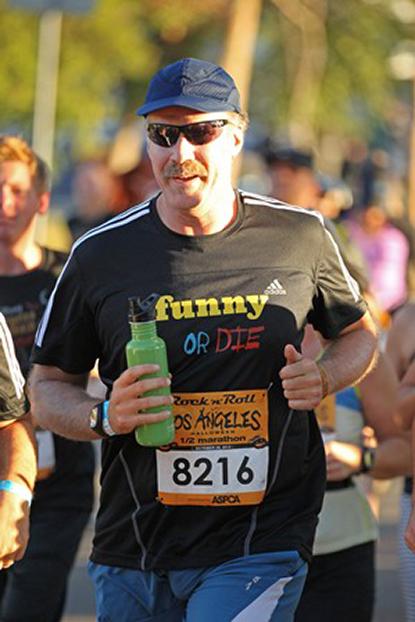 Platinum selling rapper and hip-hop artist Waka Flocka Flame has endured two shoot outs, one gunshot wound, yet somehow found the time to get naked in the "Ink Not Mink" campaign for PETA.
Now, in an exclusive interview with RadarOnline.com, he talked about his music, the gun battle that erupted outside his tour bus in Charlotte, North Carolina, and stripping down for a good cause.
"When I first heard the shooting I thought 'Oh no, I can't get shot again," Waka exclusively told RadarOnline.com.
Article continues below advertisement
"I was in the bus, so I didn't now what the hell happened, it was like Pow Pow!
As RadarOnline.com previously reported, at least six shots were fired in a February 16 gun battle involving the rapper and his entourage.
The musician was at a local store having a stereo system installed in his tour bus, prior to shots ringing out.
Waka explained to RadarOnline.com his first reaction at the terrifying moment: "I don't want to go out this week, I ain't finished. You know you start flashing, it happened so quick then it's over," he said. "I was like sh*t, wrong place wrong time!"
Not deterred, less than a week later, the rapper was shaking the airwaves with his debut album, Flockaveli.
He was also on a plane to California to expose all for his favorite cause.
"I feel like if I voice my opinion, I have a lot of followers and fans, and maybe they'll look into it, maybe they'll change their outlook or angle on how they treat animals," Waka told RadarOnline.com, about stripping for PETA.
Article continues below advertisement
"If I have to go nude to do it, then I'll do it," he added.
"I came from a family that loved animals. My mother has cats and dogs and a game room full of sharks, iguana's dogfish, hamsters."
The first hip hop artist ever featured in a PETA add is now alongside pop stars like Lady Gaga, Mariah Carey and Pink.
Waka, who was born Juaquin Malphurs, is heavily inked, sporting only his famous bling for the billboards.
His jewels are the same necklaces targeted in January 2010 in Atlanta where he was shot in the arm.
Then again, just last month, the bejeweled musician was targeted in yet another shootout surrounding the necklaces (valued at 1.2 million dollars), in Charlotte, North Carolina.
Watch the video on RadarOnline.com
He said, "Getting shot was like a feeling nobody in the world would feel..terrible."
"After the fact I wasn't scared, I was happy I was free. I was safe and unharmed."
He added that he didn't believe there was anybody "out there trying to get me".
"There are a lot of people that love me, nice music, I don't worry about that," he said.
Waka goes on tour next month and heads to Europe for the International PETA Campaign for "Ink Not Mink".