Exclusive
EXCLUSIVE: This Season's Real Housewives Of New York Is 'Blondes Vs Brunettes'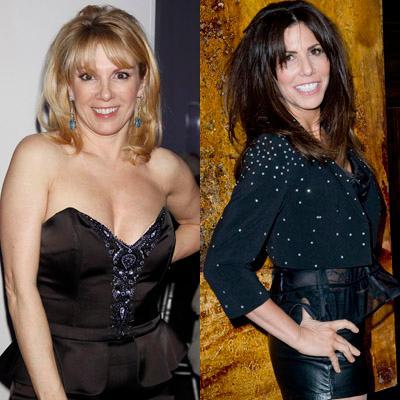 It looks like Real Housewives of New York will finally stop those nasty rumors that the show's season premiere was pushed back because it was "too boring."
RadarOnline.com has exclusively learned that in fact the 4th season will be overflowing with drama, as the wives take sides in an all out battle of blondes vs brunettes.
"The new cast member, Cindy Barshop, starts drama right off the bat," a source exclusively tells RadarOnline.com.
Article continues below advertisement
"Ramona Singer and Cindy just don't get along, in fact this season it is definitely the blondes vs the brunettes.
"Jill Zarin, Cindy, Countess Luann de Lesseps and Kelly Bensimon are against Ramona, Sonja Morgan and Alex McCord."
According to our source: "It's not as evil and dark as last season, but there's lots of hilarious competitive drama!"
One thing fans will have to look forward to, are some real cat fights between Luann and Alex.
"Luann is taking on Alex and cuts her down at every turn," our source reveals.
In one face-off Lesseps teases McCord about her pricey shoes.
LuAnn: "You look ridiculous walking in those Herman Munster shoes.
Alex: "These are Louis Vuittons."
LuAnn: "Even Louis Vuitton makes mistakes."
Ouch!
At another point, McCord bites back by referring to Lesseps as a "thug in a cocktail dress."
"The cast is excited for the premiere," the source says. "It's explosive with lots of catty drama, and real laugh out loud funny moments, I think it's the best season yet."