EXCLUSIVE PHOTOS & INTERVIEW: Renee Zellweger Gets Ready For Reese Witherspoon Wedding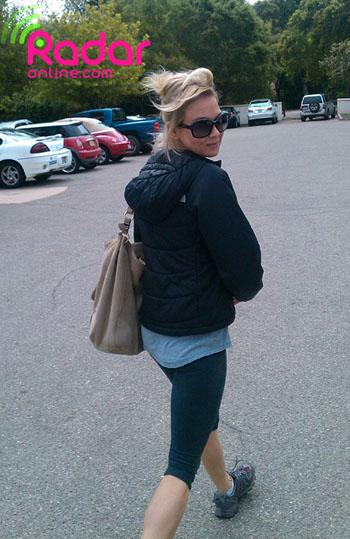 Renee Zellweger spent a relaxed Saturday morning in anticipation of her friend Reese Witherspoon's wedding, RadarOnline.com can exclusively report.
We spotted the Chicago star during an intense yoga work-out at the Ojai Valley Inn & Spa, where she's a guest.
Then she went into the quaint town of Ojai for a decaf soy latte at the Ojai Coffee Roasting Co. Zellweger was with her publicist Nanci Ryder, who also represents Reese and is one of the bride's closest friends.
Article continues below advertisement
We wanted to know what Renee was giving the bride and groom as a gift. "I'm not saying anything," Renee responded with a broad smile.
The groom is also a friend of Renee's. He's co-head of the motion picture division at CAA, the talent agency that reps both Witherspoon and Zellweger.
We then asked the well-known yoga enthusiast if she'd had a good work-out at the hotel. "I sure did," she said.
Gracious Renee wanted to know where our reporter was from and when he told her "RadarOnline.com," she smiled again. "I'm not surprised you guys are here!" she laughed. With that, she gave us a wave and headed back to her hotel.
It was time to get into her formal wear for the wedding.
RELATED STORIES: