Exclusive
EXCLUSIVE: Pete Wentz Tells Ashlee Simpson He Will Pay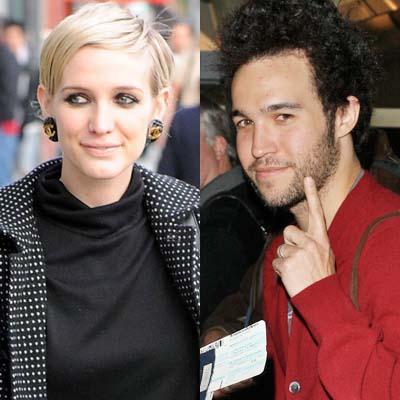 Speculation that there's a custody battle brewing between divorcing couple Pete Wentz and Ashlee Simpson and that he doesn't want to pay her spousal support are far off the mark, a source close to the situation exclusively tells RadarOnline.com.
In court papers filed Tuesday, Wentz requested joint legal and physical custody of their son Bronx Mowgli, for termination of the court's jurisdiction to award spousal support and for legal costs to be split equally, but according to our source, the papers don't reflect the musician's true feelings.
Article continues below advertisement
"Ashlee's family was really upset when they heard about the custody and support requests," the source tells RadarOnline.com.
"And Pete felt really bad about it. He told Ashlee not to worry because he would be paying support," the source added.
"It doesn't seem like Pete was the one to make the decisions about support and custody, it sounds more like his lawyers were responsible for the move."
As RadarOnline.com previously reported Pete was 'blindsided' by Ashlee's decision to split last month and he isn't looking for a messy divorce - in fact, he doesn't want to get divorced at all.
"He loves her and wishes they could stay married," the source says. "They get along really well and have been so good about sharing time with Bronx.
"Pete is leaving to go on tour this week, and Ashlee's gone out of her way to make sure he can spend time with Bronx, they've already made a schedule that works for both of them."
Ashlee put her lucrative music and acting career on hold to concentrate on being a mother while Pete toured with Fall Out Boy, something her soon-to-be ex appreciates fully and intends on ensuring she's compensated for.
"Pete made way more money than Ashlee did during their two year marriage, but that was because she was being a mom and not working, so he will definitely be supporting her," the source says.
RELATED STORIES: