Exclusive
EXCLUSIVE: Katrina Victim That Brad Pitt Rehoused Offers him 'Open Invitation' To Drop By For Dinner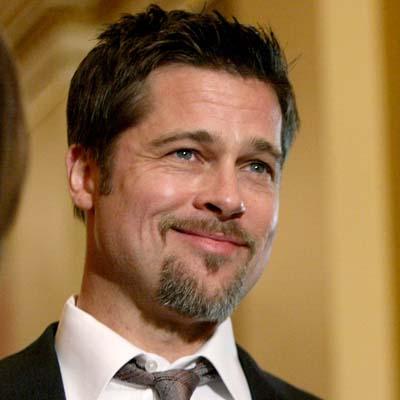 One thing's for certain – Brad Pitt will never go hungry while he is in New Orleans.
The superstar is greatly loved for his tireless efforts to help rebuild the city following devastating Hurricane Katrina, especially by Melba Leggett Barnes, who was presented with a new home by Pitt - and she has extended him an open invitation to drop by anytime for some of her 'Big Easy' home recipes RadarOnline.com can reveal.
Article continues below advertisement
Pitt is currently in New Orleans filming his latest movie Cogan's Trade where he plays a cold-blooded mob enforcer.
But in real life the famous actor is a hero to Barnes and her neighbors in the Lower 9th Ward where his Make It Right Foundation has built dozens of new homes in the area which was devastated by Hurricane Katrina.
Pitt and his famous partner Angelina Jolie and their kids have all visited Melba and her husband Baxter Barnes several times at their new home and they all love her cooking.
Melba told RadarOnline.com: "I heard Brad was back in the area filming and of course he has an open invitation to drop-by for some of my cooking anytime he wants.
"He loves my home recipe 'corn-porn' and we will always be grateful to him for everything that he has done for us and this area.
"I call him my 'special angel' because that's what the man is – he will always be welcome on the Lower 9th Ward."
Article continues below advertisement
New Orleans is currently been battered by high winds and flash flooding but Melba and her neighbors' homes have not been affected.
Their $150,000 environmentally friendly house was one of the first to be built by Pitt's foundation after Hurricane Katrina destroyed the Lower Ninth Ward of New Orleans.
Several of their neighbors drowned in the hurricane and they ended-up living in a trailer before the Make It Right Foundation stepped in and started to rebuild much safer homes.
Baxter Barnes explained: "The house is raised off the ground and is built on hydraulics so it would sway in any high winds, in addition there is foam padding built into the base of the building to absorb any water.
"New Orleans still has a long way to go to get back from Katrina but things are moving in the right direction thanks to guys like Brad Pitt."
RELATED STORIES: