Exclusive
EXCLUSIVE: Michaele Salahi's Mom Calls 'Celebrity Rehab' Fiasco 'Another White House Incident'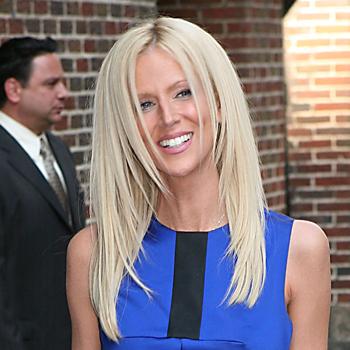 Michaele Salahi's mother is fuming over her daughter's recent boot from Celebrity Rehab, calling it "another White House incident.
"It's something you're invited to go to, then you're thrown out!" Rosemary Holt tells RadarOnline.com exclusively.
As RadarOnline was first to report, a production source said that the White House Gatecrasher-turned-Real Housewives of D.C. star was released from the VH-1 reality show on Tuesday because she failed to show any signs of addiction.
Article continues below advertisement
"She never said she had an addiction," says her mother.
"She was asked to leave because she didn't have an addiction? She doesn't! she doesn't!" Holt exclaims. "She was brought on the show for the purpose of helping her to deal. This is wrong what's happening to her.
"I know the whole story from the time she left here and the paperwork she'd done and the contracts. She was asked to come on, it wasn't her choice to come on. She was asked to.
"At first I was negative about it. Then I thought maybe she needs something like this."
Although she couldn't address specifics, Holt alluded to other reasons Michaele was asked to star on the show.
"She was brought on, she was told to talk about her feelings, how she survived the White House, her feelings, how she dealt with Bravo and when she went before Congress…," she says. "That's what she was brought on for. Then all of a sudden she's there…the things I heard why she was there…I said 'you don't belong there.'
Article continues below advertisement
"They signed a contract with my daughter, but yet they can put her out?! Explain that to me. But Missy has to remain with her confidentiality. It should work both ways."
Soon after she was ousted from the rehabilitation clinic in Pasadena, CA where the show is filmed, Holt said her daughter saw a physician.
"She went to see a doctor. Because I'm concerned about her. She's feeling pretty bad and (the doctor) said to her, 'you don't look good now…' she's not feeling good.
Last year Michaele and her husband Tareq revealed in her book that she suffers from Multiple Sclerosis.
"She went for her own well being. You get scared when you start getting pins and needles. (But) she's comfortable right now."
Michaele's mother says her daughter was crying after hearing the news that she was being ousted.
"How can anybody look good if they're torn apart and put out on the street? They wouldn't even let her wait in the building until her husband picked her up.
Article continues below advertisement
"She was put out on the street to wait for the car. She couldn't even wait in the building…(but) she's strong."
Holt only had positive hopes for Michaele's participation on the show – and even encouraged it.
"I said, 'maybe this will help you… maybe there's something you can learn to make you feel better about those four nasty women on Bravo. Because you still hurt from that. Maybe people watching this show will learn."