Exclusive
EXCLUSIVE: Michael Lohan Taking Celeb Rehab Cameras To Lindsay's Court Date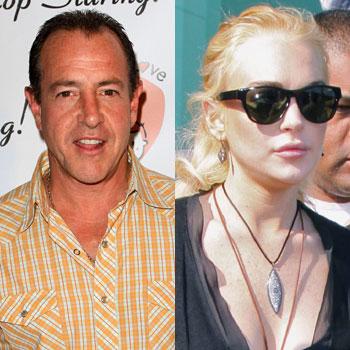 Lindsay Lohan is headed to court this week to face Judge Schwartz one more time in her felony theft case, and RadarOnline.com has exclusively learned that her father Michael plans to be there -- with cameras from Celebrity Rehab in tow!
When Michael left the Pasadena Recovery Center Monday night to deal with throwing 'White House Gate Crasher' Tareq Salahi out of his apartment, he did so with the reality show cameras filming the entire escapade.
Article continues below advertisement
He told RadarOnline.com that he is planning to attend Lindsay's hearing on Thursday, with the help of his new advisor.
"Dr. Drew will take me, I hope," he said when asked if he was going to be there for his daughter. Michael is planning to have the Celebrity Rehab cameras follow him to the court, but they will stay outside the courtroom during the hearing.
As RadarOnline.com previously reported, Lindsay is furious with her father for joining Celebrity Rehab, the VH1 reality show where he is seeking treatment for his anger management.
"I am working through my recovery day-by-day and find his public media bouts unnecessary and damaging," Lindsay told RadarOnline.com.
Michael, however, is standing by his daughter and is determined to attend the hearing and even said that the jewelry store selling the surveillance video of Lindsay would help his daughter in court.
"They blew their whole case. They should have never, never sold it because now they got rid of Lindsay's evidence.