Exclusive
EXCLUSIVE: Judge Judy Emergency Hospital Visit 'Related To Oral Surgery'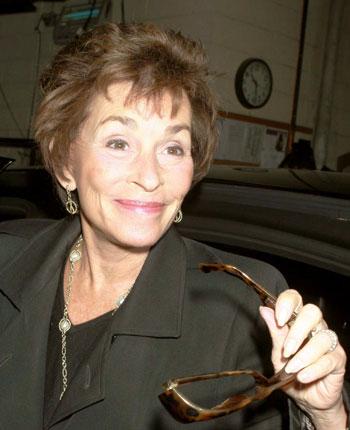 Judge Judy Sheindlin's trip to the ER on Wednesday is related to oral surgery she underwent the day before, a source exclusively tells RadarOnline.com.
"She had oral surgery late Tuesday and didn't eat all day before the procedure and she had to take pain medication," the show insider said.
"She was told to take the day off but she said 'No, No I'll work.'"
As RadarOnline.com previously reported, Judge Judy was rushed to Cedar Sinai hospital after she suddenly started saying things that didn't make sense, during the taping of her hit courtroom show.
Article continues below advertisement
"She was just sitting on the stand during her show taping and she started saying things that didn't make any sense," a source close to the situation told RadarOnline.com, exclusively.
"She said, 'I need to stop, I'm not feeling well."
She was only two cases deep into her taping when her bizarre behavior prompted her to stop filming and have a crew member call 911.
The 68-year-old judge is known for her work ethic and is one of the highest-paid women in television.