Exclusive
EXCLUSIVE INTERVIEW: 'We Expected Her To Recover And Come Home', Says Elizabeth Taylor's Close Friend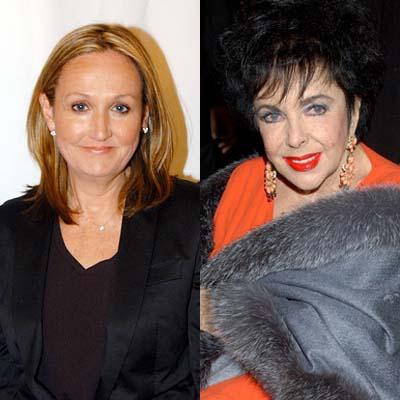 Elizabeth Taylor's close friend and personal publicist Sally Morrison has exclusively told RadarOnline.com: "We are all totally devastated by her death. We expected her to make a recovery and return home."
The screen legend died Wednesday morning after spending the past six weeks at Cedars Sinai Medical Center in Los Angeles. She was 79.
Although the two-time Academy Award winner's family was with her when she passed away, they all hoped that she could win her latest battle with her heart problems and return to her beloved Bel Air mansion.
Article continues below advertisement
Morrisontold us: "We are all totally devastated. Elizabeth's death came as a shock, as she had been doing better in recent weeks, and we had all hoped she would return home.
"She had battled a lot of serious illness throughout her life, and we were praying that she could rally herself one more time but it was not to be.
"It was mostly her close family that saw her during her hospital stay although she was inundated with cards, flowers and gifts from friends and fans, Elizabeth knew that she was loved.
"She was strong enough to watch the most recent Oscars from her hospital which was actually her birthday and that was a happy time which she enjoyed.
"I have worked on and off with her since 1985, and she really was a marvelous person and we did a lot of work for AIDS charities together during that time.
"Elizabeth was very witty. I'll never forget the time she said at an AIDS conference that President George Bush could not even spell the word -- that really brought the house down!
Article continues below advertisement
"I think she is the last of the great studio female stars and she was such a ground-breaker in so many areas of her life.
"She was the first female actress to be paid $1 million dollars for a movie and to have her own fragrance too.
"But her legacy will be the work she did for people on the margins of society and her AIDS related work was really ground breaking and helped millions of people.
"As well as her amazing film career and colorful personal life I think Elizabeth would want people to celebrate that as part of her legacy.
"She will be greatly missed."
The icon's death comes 53 years to day after she was left a widow when her third husband, Michael Todd, the theater and film producer who best known for his 1956 production of Around the World in Eighty Days, died in a private plane crash. (In all, she was married 8 times -- twice to the same man, Richard Burton.)
Survivors include her daughters Maria Burton-Carson and Liza Todd-Tivey, sons Christopher and Michael Wilding, 10 grandchildren and four great-grandchildren.